A site-specific theatrical experience that looks at working: what it means to us and what it does to us.
Based on multiple plays and stories by Tennessee Williams, and interviews from Studs Terkel's Working, text is interwoven with dynamic and visceral choreography which speaks to the subtext of each story.
Cast & Crew
Cast
(if no specific years are listed they were involved in all productions)
Annie Saunders
Chris Polick
Anthony Nikolchev, 
London 2014, Los Angeles 2016
Nick Konow, 
Los Angeles 2015
Crew
Sophie Bortolussi Co-Direction and Choreography
Annie Saunders Co-Direction
Nina Caussa Scenic Design, Los Angeles 2015 2016
Beata Csikmak Scenic Design, London 2014
Clare Amos Costume Design
Stephanie Petagno Costume Design, Los Angeles 2015 2016
Iain Court Lighting Design, Los Angeles 2015 2016
Ziggy Jacobs-Wyburn Lighting Design, London 2012 2014
John Zalewski Sound Design
Gema Galiana Photography and Videography, Los Angeles 2016
Anka Bogacz Photography and Videography, London 2014
Stone Larkin Technical Director, Los Angeles 2015
Noah Crow Technical Director, Los Angeles 2016
Jacob Corn Technical Director, London 2012, 2014

Andrea Salazar Production Manager, London 2014, Los Angeles 2015 2016
London 2014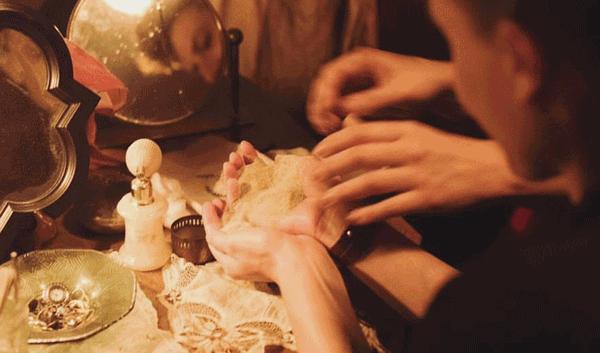 "You need to go see this play. You need to take your friends who don't like theatre to see this play."
KCRW
Los Angeles 2015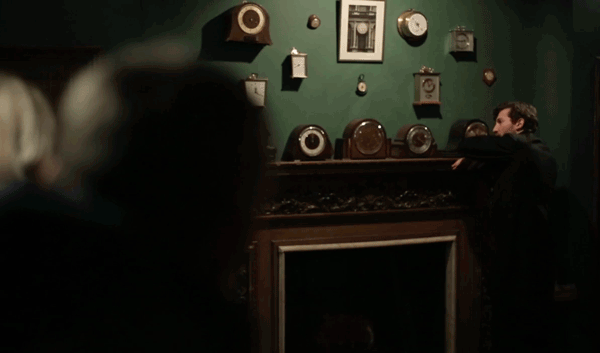 "It takes you to a world both within and far beyond your own. It's haunting, magical and beautifully crafted, something that must be experienced."
LA Weekly
Los Angeles 2016
In 2016 we returned to the engine shop at 2051 E. 7th St for a sold-out run from May to August. The original London cast were reunited for this iteration, and in partnership with HeLo we created the Paradise Shipping Company speakeasy, which served strong bespoke cocktails and live music six nights a week throughout the sultry summer months. Many audience returned for multiple experiences; KCRW's Anthony Byrnes said: "your journey through the play isn't about finding a seat and receiving, it's about travelling through the space with the rest of the audience and discovering. A second viewing is, almost by definition, a totally different experience."
Los Angeles 2015
Produced in partnership with Los Angeles Performance Practice, this was the US premiere of The Day Shall Declare It, immediately tagged "the next big aesthetic for Los Angeles theatre," by Bitter Lemons and "the best immersive performance to hit LA so far," by No Proscenium. We took over a disused engine shop in the Downtown LA Arts District and created several new scenes in response to the space and its history. The building has since been demolished.
London 2014
"A disused office space in central London has been converted into something quite spectacular…I left the performance feeling like it would continue even after the audience had gone. In the sometimes static World of the West End, Wilderness have given us immersive theatre one would expect from Off-Off Broadway or the depths of Berlin. Well worth a visit." – The Public Reviews
In the winter of 2014 we took over a suite of offices in the former BBC London building in Londnon's West End, in partnership with Theatre Delicatessen. Called "transporting, disorientating, heady and pleasurable," by Exeunt Magazine and "dreamy, atmospheric and fragmented; impressively performed," by the Guardian, this was the first full-length version of The Day Shall Declare It and ran for seven weeks. The building has since been demolished.
London 2012
"Profoundly moving, thought-provoking and executed with great integrity and attention to detail. Totally blown away by your performance. Stunning show." – Sara White, Old Vic Theatre
"Simply beautiful. It brought rigour and elegance to the chaos. I look forward to what is next." – Roland Smith, Artistic Director, Theatre Delicatessen
The Day Shall Declare It was presented at July 31 – August 18 2012 in London in the attic of the Bush Theatre as part of Bush Bazaar, a unique pick-and-mix festival co-produced by Theatre Delicatessen and the Bush Theatre.