Our Country: The Antigone Project
"A striking dream world...one of the most ambitious pieces we have presented to date." - The Getty Villa
Our Country is at the Broad Stage in Santa Monica on November 9 and 10, 2019.
"Who do you think decides what is a big deal and what isn't?"
Sophocles' Antigone acts as a provocation for this autobiographical unearthing, based on recorded conversations between the artist and her younger brother—a citizen of the still-Wild West, California's marijuana country. Recalling a time when we were little—as siblings, as a nation, as a democratic system—Our Country interlaces origin mythologies from the Wild West and Ancient Greece with psychoanalytic theory and childhood memories.
Cast & Crew 2017/18
Created, Adapted and Directed
by Becca Wolff and Annie Saunders with additional writing and devising by Max Hersey, Rafe Knapp and the company.
Max Hersey Performer
Nina Caussa Scenic Designer
Jiyoun Chang Lighting Designer
James Ard Sound Designer/Live Recording/Playback Design
Melissa Trn Costume Designer
Christian Cagigal Illusion Consultant
Jackie Zhou Assistant Sound Design/Microphones 
Eric Vosmeier Producer/Production Manager
Juliet Deem, Jacqueline Tozzi Creative Production Associate
Cast & Crew 2016
Becca Wolff Co-Creator Director
Annie Saunders Co-Creator, Performer
Max Hersey Performer
John Zalewski Sound Designer
Melissa Trn Costume Designer
Chu-Hsuan Chang Lighting Designer
Nina Caussa Scenic Designer
Ash Nichols Production Manager
Christian Cagigal Illusion Consultant
James Ard Live Recording/Playback Designer
Juliet Deem Creative Production Associate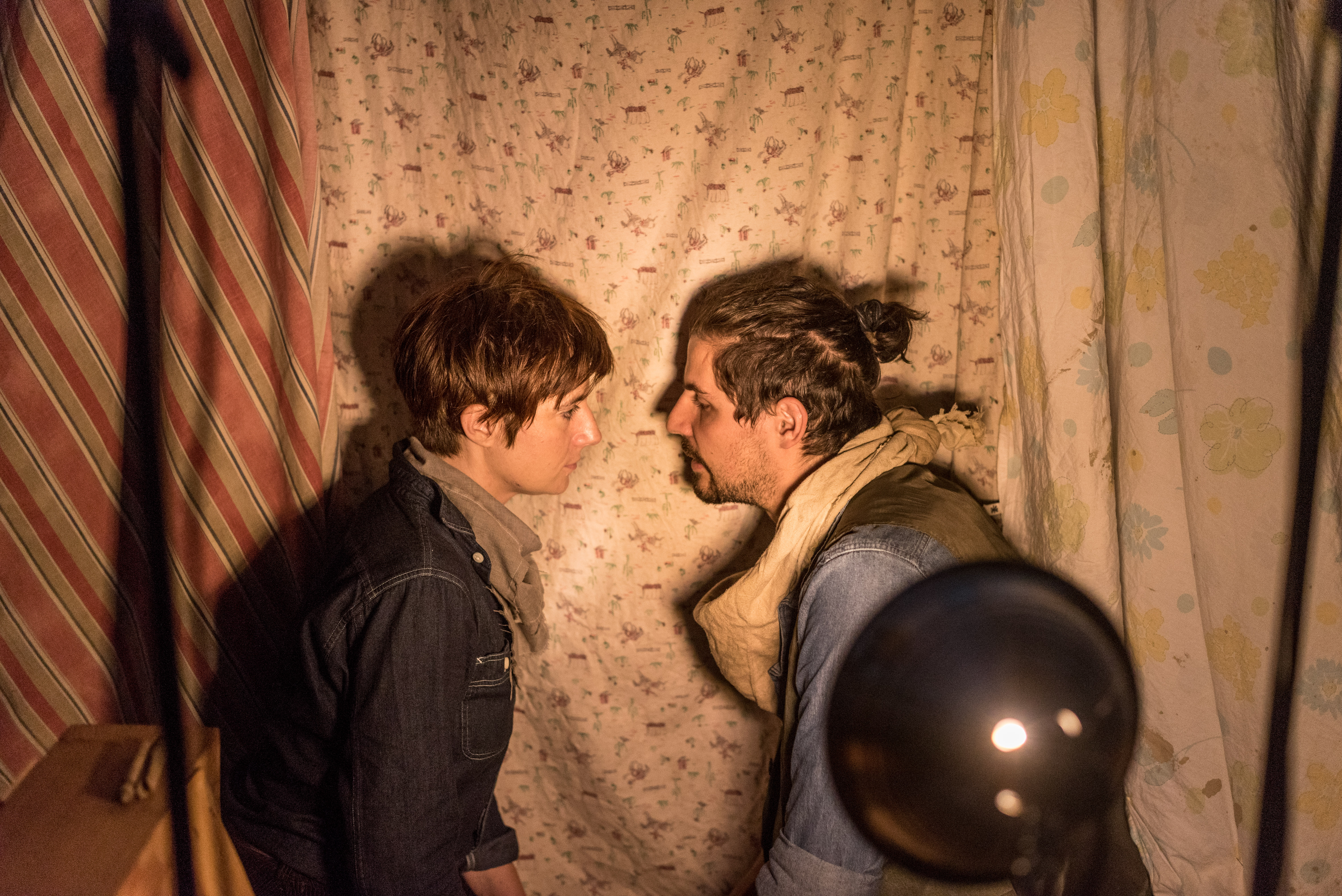 Our Country was created with crucial early commissions and work-in-progress presentations from The Getty Villa and the San Francisco Playhouse, and ongoing development support from piece by piece productions.